Mary Gemstone.Intro
MARYGEMSTONEJEWELRYANDBEADS.COM
I AM BACK..with Gemstone jewelry Necklaces Bracelets Pendants Beadstrands and beads from A to Z
Silver and silver Plated beads and clasps; silver symbolic pendants
based on 45 years of experience; more than 5500 articles/40.000 pieces
Boeddhistic, Hindoeïstic,Celtic, Egyptian, Greek and other SILVER SYMBOLIC JEWELS with reduction
also: Religious and Spiritual, RC Saints, Reiki and Yoga symbols all with explanation
--------------

THIS SITE IS NOW BEING TRANSLATED in English

For this moment you could try Google translation.
I have added a new page: COMPETITION/JEWELRY TRADE SHOW/CIRCLE OF FRIENDS
CLEAR and RELIABLE information
I represent QUALITY and HONESTY
A customer told me: 'you might not always be the cheapest in your range, but the little additional money is certainly worth it. Your quality is then significantly higher.'

NOT COMPLETELY SATISFIED WITH YOUR ORDER?
Return within 14 days, REFUND WILL BE GIVEN!
***
This site contains a.o. the following rubrics:
Antiques and special items
Gemstone Necklaces Gemstone pendants Gemstone bracelets
Symbolic crosses
Gemstone strands MINI 1 - 3,5 mm (very large variety)
Gemstone strands (very large variety)
Gemstone beads
Sterling silver beads and clasps
Silver plated beads and clasps, and much more!!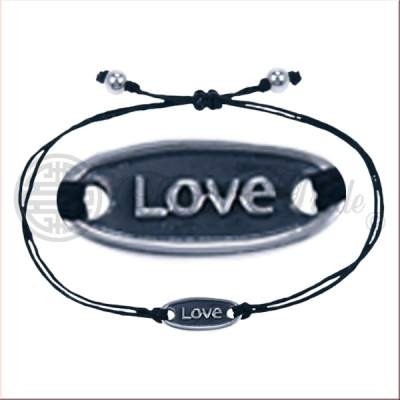 Symbolic silver jewelry..... discounted

``I appreciate gemstones more than gold``
LUXURIOUS, BUT FAVOURABLE PRICED
''TREASURES FROM THE EARTH''
Often not even more expensive than imitations
YOU WILL ENJOY THEM FOR A LIFE TIME


HUGE CHOICE (each month new items)
GOOD QUALITY - FAVOURABLE PRICING
Also attractive for wholesale and shopkeepers due to the arrangments for bulk consumers!
GOOD SERVICE ! Please have a look at: ''GASTENBOEK''???????
ALL PRICES INCLUDE 21% V.A.T.
--------------------
LOTS OF EXPLANATION about the effect of gemstones;
collected and based on an experience of 45 years.
Please have a look at: ''WERKING, SYMBOLIEK EN GENEZING'',????
My advise has always been:
HOW TO BUY? FOLLOW YOUR INTUITION!
THE LATEST NEWSLETTER FROM 2 APRIL HAS ARRIVED
Looking for something special ?
an extensive search facility can be found top right!
SAVE PAYMENT WITH: IDEAL, CREDITCARD, SOFORT BANKING AND MORE!
SHIPMENT: you can choose between:
regular shipment within the Netherlands: € 2,50 or registered shipment up to 2 kg within the Netherlands : € 8,05
Orders above € 100,-- within the Netherlands are send for FREE of mailcharges.
International Customers:
Orders that have to be send abroad will only be shipped by registered mail!
Orders above € 150,-- within Europe are send FREE of mailcharges.

If you ordered & payed on a workday before 13.00, your order will be send the same day by PostNl.(unfortunately I can't always fulfill this promise due to circumstances)
If we should all treat others, as we ourselves would like to be treated, would this world than change into a better world?
DO NEVER CAST AWAY JEWELRY!
Adornments can be "updated',
cleaned, polished, repaired or remade
ór you can try to learn to do it yourself ......
Celtic, Egyptian, Buddhist or Hindu:
religieous or spiritual - all in a contemporary setting.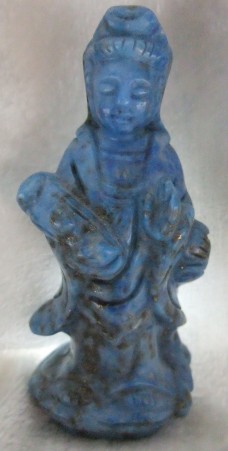 Gods and Goddesses (in a wide variety of gemstones and metals)
Now with 30% discount (already deducted from the original price)
So, please feel welcome at:
Mary`s gemstone necklaces, pendants, bracelets and strands (available in many shapes and sizes),
I trust on the fact that you will visit this site regularly with joy.
Do you want to buy something, make it yourself or even buy a custom made jewel? Everything is possible!
Do you have questions, remarks or recommandations?
Please send an e-mail to:

info@maryedelsteensieradenenkralen.nl
Do you want to know who Mary is?
ór has become ór is developing into?
because isn't it true that we grow and discover each day more?! If you're interested, please have a look at:

Wie is Mary?
SCROLL UP!
Shopping cart
No items in shopping cart.
Social media